---

---
Our lives are ruled by technology in every way. Technological advancements have not-so-slowly intertwined themselves into our everyday lives, from smartphones as an extension of ourselves to cashier-less checkout technology in stores. The tech trend is seeping into the business world, and has recently become the #1 topic in the boardroom.
So what does digitization look like for businesses?
TIMELINE ACCELERATION
Although most businesses already had digital initiatives in the works, these plans had to accelerate when the world turned upside down in the wake of the COVID-19 pandemic. Facing shutdowns and social distancing mandates, technology timelines had to adapt to a world of remote work.
In fact, according to Gartner, 69% of all Boards of Directors accelerated their digital business initiatives following the COVID-19 disruption.
These digital initiatives go beyond the internal work operations, too. According to McKinsey, companies have accelerated the digitization of their customer and supply-chain interactions — in addition to their internal operations — by three to four years in just a few months' time.
Business leaders were forced to act quickly, with many of these temporary fixes proving to be worthy as long-term solutions.
BUSINESS MODEL EVOLUTION
Accompanying the fastest shift in human behavior that our society has seen, many organizations are restructuring their business models to adapt to these digital shifts.
Transformations in business processes and operations have occurred due to the pandemic, and even things like team hierarchies have been put into question. In addition, many organizations have realized how unprepared their structures were for times of crisis, and have been working on implementing initiatives to prepare for future crises.
---

---
BUDGETARY TRANSFORMATIONS
A large part of business model evolution is shifting around budgets. With a focus on technology, digital initiatives will need more money allotted to them, while other sectors of the business will require less. In fact, 67% of Boards of Directors expect budgetary increases for technology as a result of the pandemic. On the other hand, departments like human resources and marketing have been facing budget cuts. And without the cost of a physical office lease, furniture, and other in-person expenses, business managers whose operations have gone 100% remote have budgets to shift around as well.
HOW TO IMPLEMENT DIGITAL IN YOUR BUSINESS
From adapting to remote work to digitizing data, it is important to make sure your organization is keeping up with the technological advancements facing the business landscape. Not only will this help you keep up with the times, but it will also help attract top tier talent, stand out among competitors, and make digital integration seamless with your consumers.
---

---
CREATE DIGITAL SOLUTIONS
If your business hasn't already, creating digital solutions for your inward and outward facing initiatives will give you a technological boost. This can mean anything from artificial intelligence shopping features for consumers, to an app designed for scheduling your employees. This digital integration of internal and external processes allows for your employees and customers to seamlessly integrate your business into their technology driven lives.
CREATIVE COLLABORATION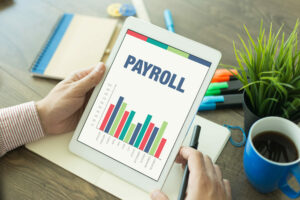 If your team has moved to a fully remote or hybrid model, it is important to keep up with digital advancements that enhance collaboration.
This is especially important for creative teams and those that require multiple hands on the same project. You want to be able to keep remote employees engaged and focused, and seamless digital integration can be one way to do that.
Technology changes every day, and the COVID-19 pandemic sped up advancements.
While digital integration is the number one topic being discussed in the boardroom, it is important to make sure that your company is joining the conversation.
Many of these temporary fixes will become permanent digital staples in our workplaces and our lives well after the pandemic is over.