It may be too early, or perhaps too hopeful, to refer to a "post-COVID-19" world just yet, but we're going to! COVID-19 has changed the ways in which nearly all organizations operate, and many of these changes will be long lasting. So, we've compiled a list of the top post-COVID-19 work trends to watch for in 2021.
REMOTE WORK
This may be an obvious one, but remote work is here to stay. 2020 has showed just how many jobs can be completed remotely. Flexible work schedules and remote work are a huge plus for employees. Having the ability to work from home, or anywhere for that matter, was a top perk on behalf of a Robert Half Survey.
Employees may have had trouble acclimating to a work from home environment early on in 2020, but now, they've likely been working remotely for months and months. If it's working in an equitable and lawful way and contributing to employee satisfaction (without detriment to the employer), it may be worthwhile to continue to let your employees work remotely. Keep in mind, flexible work environments and work-from-home arrangements can also help you broaden your talent scope when hiring for new positions in addition to operating as a retention tool for current employees.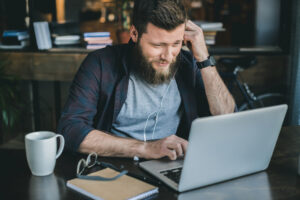 SMALLER TEAMS
The sad reality of the COVID-19 pandemic is that many organizations have had to cut back staffing and initiate layoffs and/or furloughs. Employers who may be continuing to downsize should keep best practices in mind.
LARGER TEAMS
Some organizations, depending on the industry they're in, may actually be looking to hire in 2021. And, because of the impact of remote work, many organizations will be able to expand their search and look for candidates, regardless of location.
DIVERSITY & INCLUSION
2020 has continued the shift toward more diverse workforces, which makes it especially important for organizations to address and manage diversity in the workplace. Organizations should define their goals, implement policies that help achieve those goals, communicate those goals to their staff, and evaluate and update their policies as necessary. Organizations should also update their handbooks accordingly, offer sensitivity training, and/or create a diversity community. Most importantly, remember to listen to your employees, and implement their feedback where necessary.
WELLNESS PROGRAMS
Human Resource Executive details how wellness programs have been enhanced in 2020 to include not only physical health, but also emotional and mental health programs as well. Benefits such as stress management, programs to improve physical health, and programs to improve sleep can have a dramatic impact on your employees.
RETURN-TO-WORK POLICIES
Lastly, employers will likely be focused on developing return-to-work policies and strategies if/when they decide to return to work in 2021. These initial policies will likely include social distancing, separated desk stations, the usage of face masks, the presence of hand sanitizer and more. Be sure to review coronavirus resources, CDC recommendations, and adhere to state and local mandates and protocols, and be aware that these are subject to change. These precautions and requirements should be communicated to employees before they return to the office.
Keep these tips and trends in mind when developing your plans for 2021. And remember, many of these decisions (remote work, diversity and inclusion, wellness programs, etc.) also double as ways to retain and attract employees. Be sure to communicate early and often with your employees regarding these post-COVID-19 work trends.