From the bottom line to top line, inflation is top of mind.
For many, the last few years may have felt like an almost perfect economic storm for many small businesses. Inflation rates and resignation rates have been high in 2021 and 2022. Many employers were caught off guard by how many employees began to quit last year, and the pace of quitting has only slightly slowed during 2022. Additionally, organizations have been experiencing the peak of Baby Boomer retirement during this period.
In a historically tight labor market, hiring competition has been fierce. Many employers found they must offer higher wages to attract qualified talent.
As we look ahead to 2023 ,will further wage increases be necessary?
With the rising cost of everything from gas to food to rent, most employees agree they need to earn more money. Similarly, a survey conducted by SHRM showed 73 percent of 1,150 HR professionals surveyed from May 10 to May 24, 2022, indicated that inflation was a concern at their organization.
The search for better wages isn't the only factor causing employee turnover, but it is the most important factor. According to Randstad research, "62% of employees claim the most appealing factor about an employer is salary and benefits." Culture, flexible work, opportunities for advancement and learning, recognition, and good managers are also powerful drivers of retention. However, these factors cannot make up for salaries that are too low.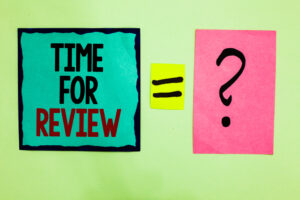 Here are 4 Tips to Conduct a Salary Review in the Era of Inflation
1.    Analyze your compensation bands. Start by comparing your current salary ranges with your industry, your top competitors, and the overall marketplace (especially if your business is vulnerable to losing employees to other industries). If you are already paying below industry or market rates, you may need to adjust salaries more in order to achieve recruiting success and good retention levels. You might be competitive in some positions but need adjustments in others.
2.    Review your budget and objectives. What can the company afford for total employee salaries? Is there enough room for increases across the board, or will you need to select only top performers for a raise? How can you best apply the budget you have toward meeting the workforce objectives of the organization? A budget evaluation can help determine your company's next move.
3.    Consult front-line managers. Direct supervisors often have a better feel for employee expectations when it comes to salary. They hear the complaints when pay is too low, and they know when they are having trouble keeping certain types of positions filled.
4.    Communicate with employees. It is very important to have a clearly understood, bias-free system for reviewing the performance of employees. Whether you perform annual reviews or have a system of continuous feedback, employees need to be able to connect their performance results to their salary increases. Additionally, you should tell employees when you perform comparative salary analysis, so they know the organization is staying on top of industry and market compensation trends. Finally, acknowledge the current economic strains on your workforce and try to find extra ways to help employees cope with inflation.
If you need advice on salary reviews or compensation strategies Payroll Medics can help.